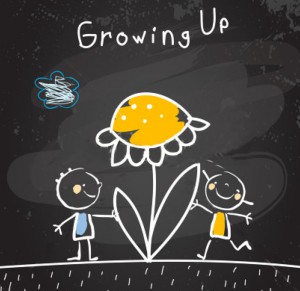 It always seems at this time of year that children are extra hungry.  It must be growing season!  We always have extra snacks at school for students who finish their lunch and are still hungry or for students who forget their lunch.  Over the last month we have noticed a definite increase in the requests for snacks.  Please chat with your children and see if they might need something extra in their lunches.  Spring seems to have awakened a growing spurt.
Take care,
Karen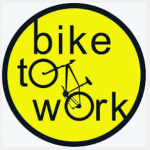 On May 30th- we are also starting a Bike to School Challenge for the week.  Many of our staff members will be biking to work.  Stay tuned for details!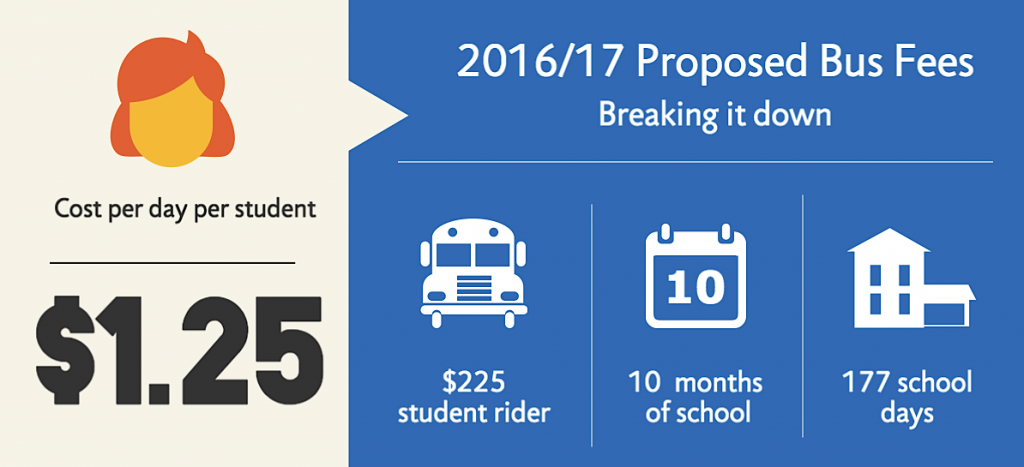 New for the 2016/17 school year
Register and pay online!

Proposed increase of $50 per rider

Outstanding fees 

must be paid before registering

 for the next school year.
 Online bus registration is now open! 
Due to the delay, we have extended the registration window to June 24. If your child requires school bus transportation starting in September, he or she must be registered by June 24. 
 Waivers – Families with financial hardship may apply to have their bus fees waived. To apply, please visit your child's school to fill out a bus registration and waiver form. All waivers must be signed by you school's principal.  
Online bus registration is not available for those who wish to seek a fee exemption.
 Registration will only be available during the registration window from May 18 – June 24.
 Please visit our 
Transportation
 page for more information including fees, schedules and a list of frequently asked questions. 
Dr. Buhr welcomes comments and questions.
Dr. Kristin Buhr, R. Psych.
CACBT-ACTCC Certified in Cognitive Behaviour Therapy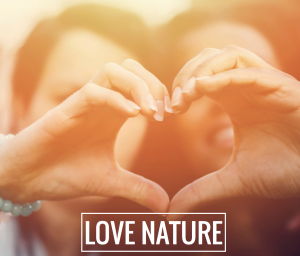 The David Suzuki Foundation is putting out a challenge for everyone to spend 30 minutes a day for the 30 days of May outside enjoying nature.  We have put the challenge forward to our staff and our students who might be interested in taking on this exciting adventure.
This is completely OPTIONAL!  But if students want to participate, there are forms in the office that they can take home to fill out. They write down how many minutes they are outside and what they are doing… playing soccer, running around, playing with friends, reading a book, studying worms….  whatever it may be.  On June 1st, they can bring the form back to me and I will calculate all the minutes compiled by the school, share the end results and then we can celebrate all the ways we have enjoyed the outdoors.
We think this is going to be a fun challenge!  You can look up more information on the David Suzuki Foundation webpage.
Well, we are almost at the end of our 30 X 30 Nature Challenge.  Students have been excited to share stories of all the time they are spending outside in nature over the last month.  We are hoping to get all the forms in to the school on May 31st.  I will add them up and let everyone know the total on June 1st. Parents are welcome to send their forms in as well!
Macartney and Liam had the wonderful opportunity to record voiceovers for the exhibits at the Artstarts Gallery.  They were required to rehearse up to five scripts each and then spend time at a local studio working with professional recording artists.  Their work will be published on the Artstarts website within the next few weeks.  Stay tuned for their blog posting!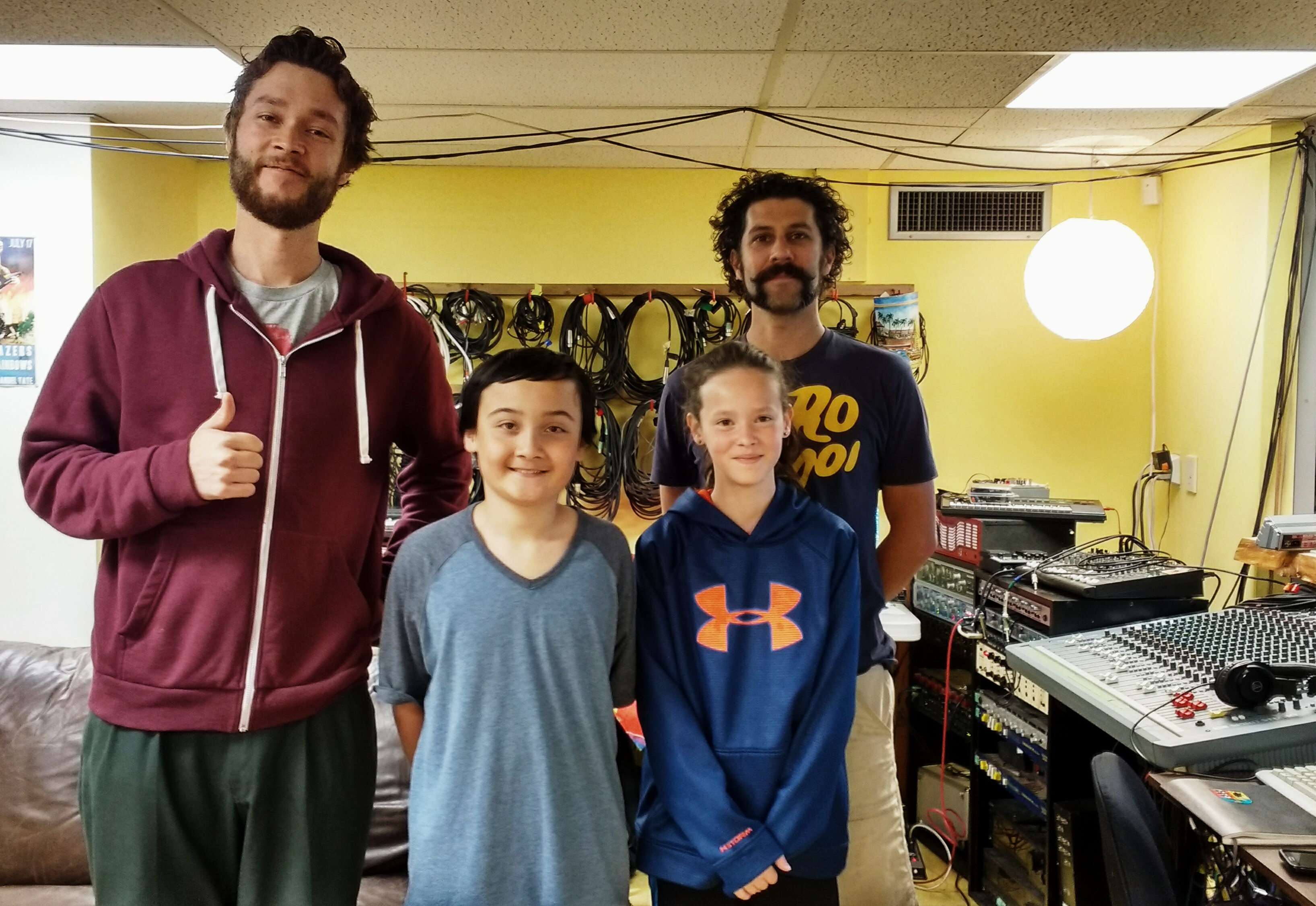 The Kids Bowl Free Summer Bowling Program is now available in your community. Each child receives 2 FREE Games of Bowling Every Day All Summer.
Here's How You Can Register Your Children/Family
1. Go to www.KidsBowlFree.com
2. Click on the BC and then select Langford Lanes
3. Register your children to receive Free Bowling all summer long
Sincerely,
Kristin St. Cyr
Langford Lanes