Welcome back from the holidays!
We are already heading into February and looking forward to all this new year has to offer.  The year started out with cold crisp days and then quickly turned to bring us warmer temperatures, rain and the first sounds and signs of spring heading our way.  We are already leaving the shortened and dark days of January and looking ahead to more daylight hours.  Bulbs are beginning to poke through the ground and birds can be heard everywhere.  The children are excited to be back and are fully engaged in learning!
Our website is full of information on parent events, District happenings, school activities and celebrations.  Please take the time to scroll through the information and see all the wonderful things happening at Happy Valley School!
Congratulations to Phoenix and Jaxyn from Div 5 for winning first and second prize in the Legion Remembrance Day poster contest.  Phoenix won $100  for his first prize poster and Jaxyn won $75 for her second prize poster.  A number of Happy Valley alumni also won prizes for their middle school entries.  Well done!  We are so proud of you.
We like to thank you ALL for making this all happen.
We collected much goods for our food bank. Three local families in need also received goods collected from the grade 5 classes who were assigned a specific family to provide some individualized gifts to ensure the big day is extra special. The hampers were personally delivered by grade 5 students and their teacher.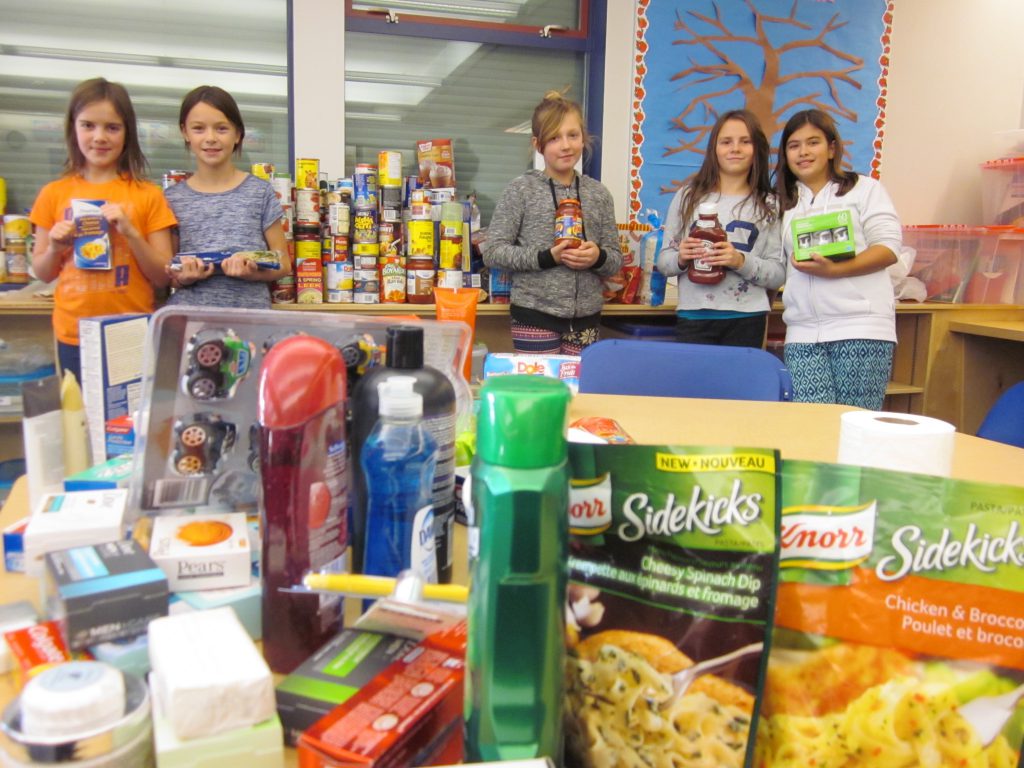 What a wonderful day for everyone at Happy Valley! Our staff decided to join on our students in play during recess " flash mob" style. The students couldn't believe their eyes! What were all these adults doing on the slides, monkey bars, swing sets, playing tetherball and skipping?"
There were smiles ear to ear for everyone as we spent time connecting and continuing to build relationships. The question from the students as they left the playground-"Are you guys coming out to play tomorrow?".
Enjoy your summer playing with your children- we know we sure did!
What a perfect way to end the school year.
Take care and we will see you in September!
Karen