Jayke's logo design was the winner for the Westshore Aboriginal Day contest!
The winning logo is featured on the front of the bag.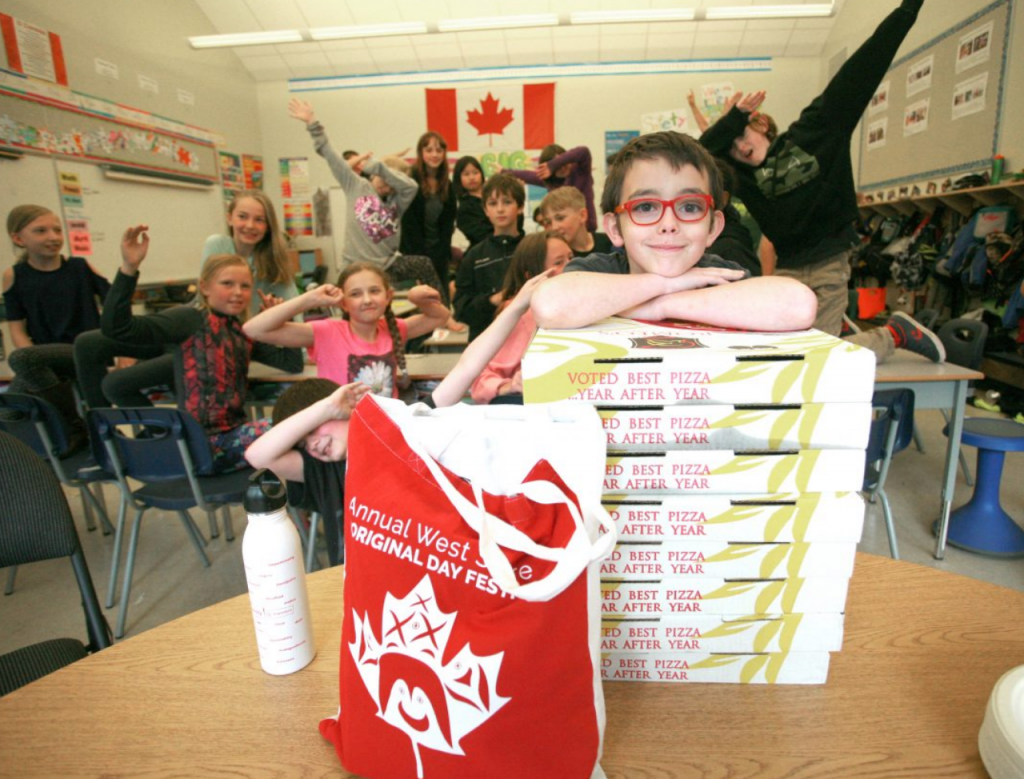 Students in Mr. Johnson's grade 5 classroom received pizza as part of the prize.
Happy Valley School's recycling program  placed 3rd in the annual Encorp School Return – It Contest.
We collected 49, 303 beverage containers!
Thank you to the Happy Valley Recycling Team who collected every school day.
To Alpine Disposal and Recycling folks who did a pick up every Friday…it was very much appreciated!
To the bottle drives held by the Grade 5's and to the parents who dropped off their empties in the Alpine Beverage Recycle bin at the school.